Broadcasting Hall of Fame
American Idol, 2013 Broadcasting Hall of Fame Television Inductee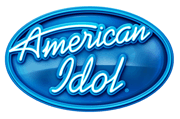 "For over a decade, 'American Idol' has shaped the reality competition television genre, brought families together by entertaining viewers of all ages and made a huge cultural impact," said NAB President and CEO Gordon Smith. "NAB is proud to recognize this innovative television program."
For nine consecutive seasons, the show, created by Simon Fuller, has been the No. 1 entertainment program among total viewers, empowering contestants and viewers to share their voices in deciding who will be America's next singing superstar.
Part of the show's landmark achievements have been in music sales and awards won by former contestants. Former "Idol" contestants have produced 370 No. 1 Billboard hits and accrued more than 250 million iTunes downloads. Season 11 winner Phillip Phillips' first single, "Home," has been certified double-platinum. Season 10 winner Scotty McCreery's debut album "Clear As Day" also went platinum as it dominated the Billboard Country Albums chart. Past winners Kelly Clarkson, Ruben Studdard, Fantasia Barrino, Carrie Underwood, Taylor Hicks and Jordin Sparks have all dominated the music charts and won multiple awards, including Grammy Awards, American Music Awards, Country Music Awards and Billboard Music Awards. Additionally, Jennifer Hudson is an Academy Award winner, and other former contestants such as Daughtry, Kellie Pickler, Adam Lambert and Jessica Sanchez have all become household names and made their marks on the recording industry.
"American Idol" returns for a 12th season with a special two-night premiere airing January 16 and 17 on FOX. Hosted by Ryan Seacrest, the show will feature a new judging panel that includes returning judge Randy Jackson, a Grammy Award-winning producer, as well as three new judges: best-selling female recording artist Mariah Carey; quadruple-platinum singer, songwriter, rapper and fashion icon Nicki Minaj; and Keith Urban, a four-time Grammy Award winner who has sold more than 15 million albums.
Since its inception, the series has featured an array of acclaimed judges, including music executive Simon Cowell, pop singer and choreographer Paula Abdul, Aerosmith front man Steven Tyler and artist Jennifer Lopez.
Through its charitable initiative, "Idol Gives Back," "American Idol" has raised more than $185 million to benefit and create awareness for children and families living in poverty and at risk in the United States and abroad. Charity partners include the Children's Health Fund, Feeding America, Malaria No More and Save the Children's U.S. program, among others. In continuing its philanthropic efforts, "American Idol" also encouraged viewers to donate to the American Red Cross, following the tsunami in Japan, while donating profits from "Idol's" Season 10 compilation album to the relief efforts.
"American Idol" is produced by 19 Entertainment, a division of Core Media Group, and FremantleMedia North America. The series is created and executive-produced by Simon Fuller, CEO, XIX Entertainment. Trish Kinane, FremantleMedia North America; Ken Warwick, FremantleMedia North America and Nigel Lythgoe, CEO, Nigel Lythgoe Productions also serve as executive producers.
Dave Ramsey, 2013 Broadcasting Hall of Fame Radio Inductee

Ramsey's nationally syndicated radio program, "The Dave Ramsey Show," is heard by 6 million listeners each week on more than 500 radio stations and is streamed on Daveramsey.com. On the show, Ramsey gives listeners advice on responsible money management so they can care for their families and retire with ease. In 2009, he was honored with a prestigious NAB Marconi Award.
"Dave Ramsey has influenced countless Americans through his sound financial advice and inspirational messages," said NAB Executive Vice President of Radio John David. "We are pleased to induct him into NAB's Broadcasting Hall of Fame."
By age 26, Ramsey had established a four-million-dollar real estate portfolio, but lost it by age thirty. Using the wisdom he gained, Ramsey rebuilt his finances. In 1992, Ramsey founded financial counseling company The Lampo Group, Inc., which he developed into a multi-million dollar company and nationally recognized brand. Ramsey also created Financial Peace University (FPU) to help people erase debt and develop sound money management habits. One and a half million families have attended FPU classes at their workplace, church, military base, or community group. More than 10,000 educational institutions offer his high school and college curriculums.
Ramsey's four New York Times best-selling books - Financial Peace, More Than Enough, The Total Money Makeover and EntreLeadership – have sold a combined 7 million copies. His latest best-seller, EntreLeadership: 20 Years of Practical Business Wisdom from the Trenches, was released in September 2011 and debuted at number one.