Upcoming Events
NAB's events offer broadcasters the opportunity to network with colleagues, explore new technologies, discuss innovative strategies to build stronger business and address important broadcasting issues.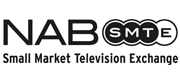 September 15 - 17, 2016 • Phoenix, Ariz.
This is the only national meeting exclusively for small market group executives and station television broadcasters in DMAs 75+. The Exchange focuses on innovative ways to attract emerging and non-traditional advertisers, suggestions to enhance the station's position in the local marketplace and tips to help turn good ideas into revenue-generating plans.
Learn More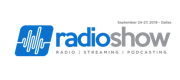 September 21 - 23, 2016 • Nashville
Join your radio industry colleagues for an integrated experience that will help you strengthen your business strategies and provide you with access to the most advanced solutions, special events and dynamic networking opportunities you won't find anywhere else. The Radio Show brings the best of the Radio Advertising Bureau (RAB) and the National Association of Broadcasters (NAB) together. Don't miss out on the action. See you at the Radio Show.
Learn More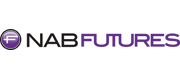 October 30 - November 1, 2016 • Pebble Beach, Calif.
NAB Futures is a unique business-oriented, members-only conference for senior level broadcast executives that explores concepts and developments on the horizon that may have a near-term impact on the business of broadcasting.
Learn More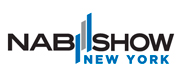 November 9 - 10, 2016 • New York, New York
NAB Show New York puts content upfront and center to fuel the thriving media and entertainment industry that calls NYC home. Access and evaluate emerging technologies and product innovations that will impact how you work. Hear from the industry's biggest innovators and meet the game changers who will share their vision and solutions for success in a rapidly evolving digital landscape.
Learn More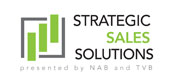 December 13, 2016 • Live Webcast
Money-making Strategies You Can Take to the Bank
Designed for senior sales executives, Strategic Sales Solutions (S3) webcasts deliver impactful sales training to help stations increase their bottom lines. S-cubed is an exclusive NAB and TVB member benefit.
Learn More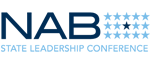 February 27 - 28, 2017 • Washington, D.C.
The State Leadership Conference is an annual event where broadcasters hear from prominent federal policymakers and meet with legislators to discuss issues that affect the industry. The conference includes a well-rounded program to provide a thorough update on legislative issues before Congress, as well as an opportunity to network with fellow broadcasters from across the country.
Learn More