FOR IMMEDIATE RELEASE
March 17, 2009
'Gossip Girl,' 'Chuck' Creator on Tap at NAB Show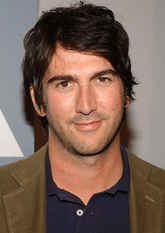 Click here for a high-resolution photo of Josh Schwartz
WASHINGTON, DC – Josh Schwartz, creator of the hit series' Chuck, Gossip Girl, The O.C. and the new web series Rockville, CA will address NAB Show attendees during a Super Session titled "Josh Schwartz: Creating in the New Media Landscape," held Wednesday, April 22 in Las Vegas. Schwartz will be interviewed by media industry veteran Joe Flint, director of industry programs at The Paley Center for Media.
During the Session, Flint will ask Schwartz about the future of the entertainment industry and the impact that new digital technologies have on the creative side of content production. Schwartz will discuss his many projects including Rockville, CA, a new web based series comprised of four-minute episodes and performances by indie bands.
Considered one of today's most influential writers and producers, Schwartz sold his first feature film and television pilot scripts during his junior year at the University of Southern California School of Cinema. Five years later he created FOX's hit drama The O.C., where he received an award nomination from the Writers Guild of America during the series' four-season run. He later created the NBC action comedy Chuck, as well as The CW drama Gossip Girl. Currently, Schwartz is writing the next installment in Twentieth Century Fox's X-Men franchise, X-Men: First Class.
Flint is a former reporter for The Wall Street Journal, Entertainment Weekly, Daily Variety, and Broadcasting & Cable. Flint and Schwartz join Battlestar Galactica Co-Creator and Executive Producer David Eick, Coraline Director Henry Selick and bestselling author Malcolm Gladwell as featured speakers during this year's NAB Show.
About the 2009 NAB Show
The NAB Show will take place April 18 - 23, 2009 in Las Vegas (exhibits open April 20). It is the world's largest electronic media show covering filmed entertainment and the development, management and delivery of content across all mediums. Complete details are available at www.nabshow.com. Online registration is now available for news media reporters interested in covering the NAB Show.
About NAB
The National Association of Broadcasters is the premier advocacy association for America's broadcasters. As the voice of more than 8,300 radio and television stations, NAB advances their interests in legislative, regulatory and public affairs. Through advocacy, education and innovation, NAB enables broadcasters to best serve their communities, strengthen their businesses and seize new opportunities in the digital age. Learn more at www.nab.org.
###