FOR IMMEDIATE RELEASE
January 13, 2009
Dave Ramsey to Keynote NAB Show Radio Luncheon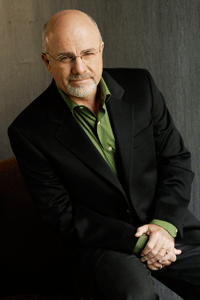 Click here for a high-resolution photo of David Ramsey
WASHINGTON, DC – Dave Ramsey, money management expert and host of the nationally syndicated radio program, "The Dave Ramsey Show," will deliver a keynote address at the NAB Show Radio Luncheon, held April 21 in Las Vegas. During the luncheon, sponsored by ASCAP, Ramsey will discuss the financial challenges faced by his listeners, and what radio broadcasters can do to relate to their audiences in the current economic climate.
"Dave Ramsey has built an unparalleled reputation as a trusted and credible financial advisor to millions of loyal listeners," said NAB Executive Vice President of Radio John David. "His words will be particularly relevant during this year's NAB Show Radio Luncheon."
"The Dave Ramsey Show" is heard on over 375 stations throughout the United States, with over four million listeners tuning in each week to hear Ramsey's advice on work and relationships, and how each of these elements tie into financial stability. In addition to providing financial counseling, the three-hour live radio talk show includes an upbeat segment titled "Debt Free Fridays" that celebrates the financial debts paid off by listeners using Ramsey's Total Money Makeover Plan.
The author of three New York Times Best Sellers ("The Total Money Makeover," "Financial Peace" and "More than Enough"), Ramsey has dedicated his career to teaching people how to improve their financial situation and give generously to others. His extensive collection of books also includes a children's series that instills positive messages about the importance of working, saving and giving. In addition to his written works, Ramsey created Financial Peace University (FPU), a thirteen-week program that has helped more than 750,000 families learn new financial behaviors that are founded on commitment and accountability.
As a devoted lecturer, Ramsey has provided financial advice to more than 550,000 people during speaking events that have taken him across the country. Ramsey's multifaceted career also includes serving as host of the television series "The Dave Ramsey Show," a program airing weeknights on the Fox Business Network. He has made additional television appearances on "The Oprah Winfrey Show," as well as CBS's "60 Minutes" and "The Early Show."
About the 2009 NAB Show
The NAB Show will take place April 18 - 23, 2009 in Las Vegas (exhibits open April 20). It is the world's largest electronic media show covering filmed entertainment and the development, management and delivery of content across all mediums. Complete details are available at www.nabshow.com. Online registration is now available for news media reporters interested in covering the NAB Show.
About NAB
The National Association of Broadcasters is the premier advocacy association for America's broadcasters. As the voice of more than 8,300 radio and television stations, NAB advances their interests in legislative, regulatory and public affairs. Through advocacy, education and innovation, NAB enables broadcasters to best serve their communities, strengthen their businesses and seize new opportunities in the digital age. Learn more at www.nab.org.
###