FOR IMMEDIATE RELEASE
May 7, 2007
CONTACT
Dennis Wharton
202-429-5350

follow me
Beasley, Bustos Re-appointed to NAB Radio Board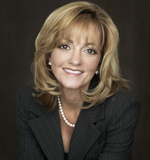 Click here for a high-resolution photo of Caroline Beasley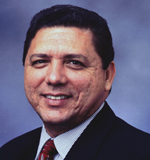 Click here for a high-resolution photo of Amador Bustos
WASHINGTON, DC – - NAB Radio Board Chairman David Field has reappointed Caroline Beasley and Amador Bustos to additional two-year terms on the NAB Radio Board.
Beasley serves as the executive vice president, chief financial officer, treasurer and secretary of the Naples, Florida-based Beasley Broadcast Group, which owns and operates 44 radio stations. Bustos is the chairman and CEO of Bustos Media, which owns and operates 25 radio stations and two television stations and produces nationally syndicated radio formats carried by over 50 affiliated stations.
The appointments were made with the approval of the Radio Executive Committee and the Joint Board Chair in accordance with the NAB Bylaws. Beasley and Bustos will begin their new terms at the upcoming NAB Board of Directors meeting in June.
About NAB
The National Association of Broadcasters is a trade association that advocates on behalf of more than 8,300 free, local radio and television stations and also broadcast networks before Congress, the Federal Communications Commission and the Courts. Information about NAB can be found at www.nab.org.
###