Advocacy
United We Are Stronger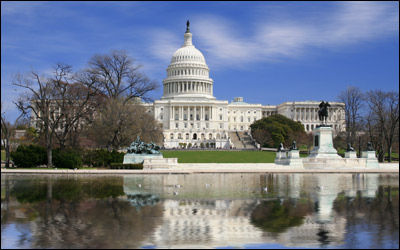 As broadcasters' voice in our nation's capital, NAB is fighting for policies that preserve and strengthen free, local broadcasting on Capitol Hill, at the Federal Communications Commission and in the courts. NAB is committed to educating Capitol Hill on how legislation and regulations affect the broadcasting business, and more importantly, the listening and viewing public.
NAB provides numerous resources to keep our members apprised of the legislative and regulatory issues facing broadcasters, including talking points, issue briefs, interactive presentations and additional tools to help members be informed and advocate on broadcasters' primary legislative issues.
Additionally, NAB provides the following information and tools necessary to understand and advocate on behalf of broadcasters:
Regulatory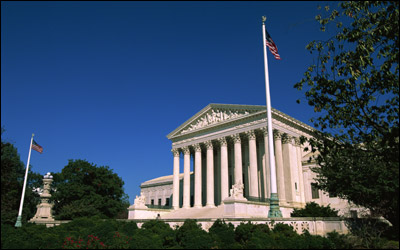 Answers to Legal Questions
NAB's regulatory team dedicates thousands of attorneys' hours to advocating on behalf of broadcasters, collectively saving members millions of dollars in legal fees each year. Members can call the NAB Legal Hotline.
Legal Calendar
NAB's Legal Calendar is an important tool to help stations stay on schedule with the FCC's deadlines renewal and filings deadlines.
FCC's Regulatory Resources
NAB members have the necessary tools at their fingertips to help them protect their licenses and stay abreast of the FCC's regulatory guidelines for station operation:
Counsel memos
Political advertising (PB-18)
Political webcasts
License Renewal Guide
EEO Compliance Guide
Education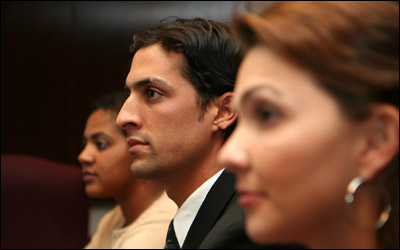 Answers to Technology Questions
NAB's innovation and technology experts help broadcast engineers navigate technological challenges and keep up-to-date on future tech trends. Timely information is published weekly in NAB's Radio TechCheck and TV TechCheck. Members can call (202) 429-5338 for help with specific questions.
Small Market Support
NAB recognizes the unique challenges small market broadcasters face and offers strategic support to confront those challenges, including the annual Small Market Television Exchange, the Small Market Group Roundtable, the Small/Medium Market Radio Committee, Small Market Television Committee, Small and Medium Market Idea Swaps for both radio and television at NAB conferences, and sessions designed for small market stations at the Radio Show.
Conferences and Meetings
NAB hosts several conferences and meetings designed to help members to stay ahead of the competition:
Online Education Opportunities
NAB and TVB partners year-round offering stations' AE sales teams competitive strategies to plan effectively, enhance productivity, stay positive and empowered through the exclusive Strategic Sales Solutions webcasts.
Public Television Webcast Series
NAB offers public television stations free live webcast designed exclusively for APTS and NAB member stations. Topics of interest include underwriting and sponsorship sales strategies, engaging communities, and creative funding and partnerships.
Cost Savings
Exhibitor Discounts
Save $5.00 per square foot on indoor exhibit space at the NAB Show and receive discounts and exhibitor priority points for exhibit space at other NAB events.
Insurance Programs
Your NAB membership gives you significant discounts on three different types of insurance. Learn more at www.nabinsurance.com.
Axis Pro provides members multimedia liability insurance including libel, slander, invasion of privacy, copyright and trademark infringement and similar claims.
AmWINS offers broadcasters property and casualty insurance including property (towers and equipment), general liability, crime, auto and umbrella capabilities.
Agility Recovery Solutions offering disaster recovery and business continuity solutions to ensure broadcasters can recover from any type of disaster or interruption.
OfficeMax
Members enjoy substantial savings from 31 to 88 percent off of manufacturers' prices on 80 of the most frequently purchased items from OfficeMax. Learn more
Energy Procurement Program – APPI
Members have the opportunity to save on utility cost through the electricity and utility savings program and auditing services offered with APPI Energy. Learn more
Overnight Delivery – UPS
Members can save up to 30 percent off express shipping through UPS®. Learn more
Publications
Savings on research publications .
Access Group Processing
Save on credit card processing fees. Learn more
Avis and Budget Car Rental Discounts
With Avis and Budget as part of the NAB discount program, you can save up to 25% on every car rental. Simply mention your Avis Worldwide Discount (AWD) #A284900 or Budget Customer Discount (BCD) #Z213000 when making a reservation. Click here for Avis and click here for Budget for more savings and additional coupons that can be combined with your NAB discount for even greater savings.
Services
NAB Spot Center (PSAs)
NAB Spot Center provides a wide variety of public service announcements to help stations keep their communities informed about important social and health concerns while saving stations thousands of dollars in production costs.
PILOT
PILOT is a coalition of innovators, educators and advocates dedicated to advancing broadcast technology and cultivating new media opportunities. It provides a platform for innovation, an engine for incubation, a venue for testing new technologies and a forum for broadcaster education. To learn more about PILOT, click here .
Newsletters
Stay abreast of relevant and timely industry matters with NAB's newsletters NAB@Work, NAB Pulse and Broadcast Blog.