As broadcasters' chief advocate in the nation's capital, NAB is focused on providing significant value and the best services to its members. Joining NAB is an effective way to strengthen your businesses, build new relationships, keep on top of trends and new technologies and receive the latest news and information to discover bold new business ideas.
WHY NAB?
While broadcasters are busy running their businesses at home, the National Association of Broadcasters has your back in Washington, D.C. NAB fights for policies that strengthen local stations, protects them from unnecessary federal burdens and offers resources to decrease costs and increase revenue. But there is strength in numbers. Join team NAB to change the game in our nation's capital and to score big on your bottom line.
Learn More
---
CONTACT NAB MEMBERSHIP TODAY!
Questions? Call NAB Membership to learn about the many ways your business can benefit from joining America's premier trade association for broadcasters.
Call: 202 429 5400
Fax: 202 517 1617
Email: membership@nab.org

New Exclusive Member Benefit
---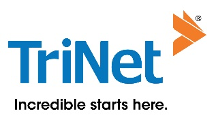 TriNet HR Solutions offers NAB members health insurance, payroll services, benefit options, risk mitigation, HR expertise and more.
Learn More
New to NAB?
---
As a member of the National Association of Broadcasters (NAB), you now have access to an abundance of exceptional resources at your fingertips. Whether it's advocacy tools, the latest industry updates, educational offerings, professional development programs or opportunities to network with colleagues or explore new technologies, NAB actively provides our members with MORE resources and benefits.
Explore Your Benefits
Download 2021 Membership Benefits Brochure