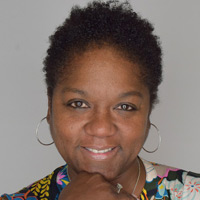 As we look back on 2021, both NAB and the NAB Leadership Foundation remain committed to ensuring that the broadcast industry reflects the diverse audiences we serve. The Foundation's programs are focused on recruiting, training and preparing our future leaders to propel innovation, inspire imagination and design the technology that will shape our businesses and provide even greater support to our communities.
The NAB Leadership Foundation could not do the work we do without the support of many people and organizations. We are incredibly grateful to our sponsors and program partners for your support and communities to help us invest in the future of broadcasting. We are also thankful for the mentors and faculty members who help us throughout the year with our state-of-the-art career development programs. Your expertise and time are invaluable contributions we truly appreciate. Finally, the Foundation is governed by a volunteer board of directors, chaired by Bonneville International Corporation President Darrell Brown. This year, the Foundation announced three new board members. The complete list of board of directors, team and officers can be found here. We are most appreciative of our board's partnership as we work together to support industry leaders at every level.
The NAB Leadership Foundation is a nonprofit organization with a mission to develop leaders, advance diversity and highlight the community service initiatives of the broadcast industry. We oversee a range of ongoing career development programs, events and useful resources for the broadcast industry throughout the year in person and virtually.
With this purpose as our driving force, the NAB Leadership Foundation is here to help you and your organization now and always!
Michelle Duke
President, NAB Leadership Foundation
Chief Diversity Officer, NAB
---
Career Development Programs
Broadcast Leadership Training
The Broadcast Leadership Training (BLT) program is a 10-month executive MBA-style program for senior level broadcasters, particularly women or persons of color who aspire to advance as group executives or station owners. The curriculum provides the fundamentals of purchasing, owning and running a successful operation of radio and television stations. Taught by leading subject matter experts, faculty includes FCC commissioners, brokers, lawyers and financiers, as well as broadcasters and program graduates who are owners and/or senior level executives in the industry. The 2021 cohort was able to return and graduate in person at the new NAB headquarters in November, an important reminder about the value of networking and in-person experiences for the NAB Leadership Foundation's personalized programs.
Media Sales Academy
Media Sales Academy (MSA) is an eight-month program that prepares college students and recent graduates for internships and entry-level sales positions at broadcast stations. In partnership with RAB and TVB, this class explores the roles and responsibilities of media sales including winning sales strategies, networking, presenting effective pitches and closing sales from top industry leaders who serve as instructors and faculty. The class of 2021 graduated in October and were paired with mentors from executives of major media companies including iHeartMedia, Scripps, TEGNA and Disney Ad Sales.
Technology Apprenticeship Program
With a rapid audience shift to digital and an increasing need for a more technical workforce, the NAB Leadership Foundation is bridging the gap by offering the Technology Apprenticeship Program (TAP), an educational hands-on training program designed to train, inform and recruit a diverse workforce that meets the emerging technology and engineering needs within the broadcasting community. This six month program enables participants to complete broadcast technology training and Amazon Web Services (AWS) cloud-based instruction and meet with top industry talent to explore career opportunities in the field. The class of 2022 is currently underway, meeting virtually with plans to meet in person and graduate at NAB Show in April 2022.
First Time Manager Series
The First Time Managers Series is a five-part online series that continues to give new and aspiring managers the tools, resources and skills necessary to lead with confidence. The online certificate program helps you discovery and refine your leadership style to transition from an individual contributor to the team leader. This program is an ongoing resource and available as an individual course, complete series or corporate bundling.
---
Fundraising and Networking Events
Celebration of Service to America Awards
The Celebration of Service to America Awards is the NAB Leadership Foundation's largest fundraising initiative, which honors local radio and television stations throughout our country for their commitment and excellence of community service.
The 2021 Celebration of Service to America Awards was hosted by Emmy Award-winning host Tamron Hall and other celebrity guests during a one-hour television and digital program that aired July 10 through August 14, 2021 across 617 stations in the top 10 markets, reaching 8.7 million people.
The awards finalists collectively devoted more than 3,500 hours of airtime to public service and provided more than $43 million in funds and donations to support local businesses and charities to address the unique challenges of the COVID-19 pandemic.
In addition to station awards, the NAB Leadership Foundation presented the inaugural John D. Dingell Jr. Award for Excellence to Sens. Jon Tester (MT) and Jerry Moran (KS) and Reps. Mark Takano (CA-41) and Phil Roe (TN-1, retired), for their work to provide mental health resources for veterans.
Lin-Manuel Miranda received the Service to Leadership Award, the Foundation's highest individual honor.
Procter & Gamble received the Corporate Leadership Award for its extraordinary focus on community service and corporate social responsibility.
View the complete list of 2021 Celebration of Service to America Awards winners here.
---
Focus on Leadership Speaker Series
Focus on Leadership is a career development speaker series for broadcast managers and executives who are interested in developing their careers. Held throughout the year in person and virtually, expert speakers and thought leaders cover topics that include leadership, management and organizational development topics that are intended to inform, inspire and enlighten participants.
---
Resources
#LeadershipLabs Video Series
The #Leadership Labs video series provides viewers with tips, insights and short reminders to help you lead and manage your team through a crisis and beyond. Featuring a variety of NAB Leadership Foundation program faculty and thought leaders, these short clips cover meaningful topics and provide resources to use as a leadership refresher or to spark conversation.
Diversity, Equity and Inclusion Resource Center
The Diversity, Equity and Inclusion Resource Center provides you and your organization the information necessary to spark ideas, drive inclusivity and seek change for a more diverse, inclusive and equitable workplace. This resource center is a starting point for you to explore the organizations, consultants, resources and toolkits necessary to train, educate and guide your workforce forward.
Broadcast Career Link
Connect what you know with who you know. The NAB Leadership Foundation's Broadcast Career Link gives you access to hundreds of available jobs within the broadcasting industry. Whether you've been in the industry for years or you're just getting started, this career center has the tools and resources you need to stay ahead of the competition and land your dream job.