Registration Is Now Open
Welcome to the National Association of Broadcasters 2023 State Leadership Conference (SLC) website. We are excited to kick off the year-long centennial celebration of NAB and NAB Show at SLC and think it is fitting that we mark this monumental occasion by holding our conference and reception at a new and exciting location – Nationals Park!
Some things won't change, though. SLC will still feature a robust program where broadcasters from all over the United States and Puerto Rico will hear from prominent policymakers and industry leaders, as well as meet with their legislators to discuss key issues affecting the industry. The conference is also a great opportunity to network with fellow broadcasters from across the country.
We look forward to welcoming you to our new venue and celebrating 100 years of NAB and NAB Show, and 100 years of incredible local service by radio and television broadcasters with you very soon.
Register Now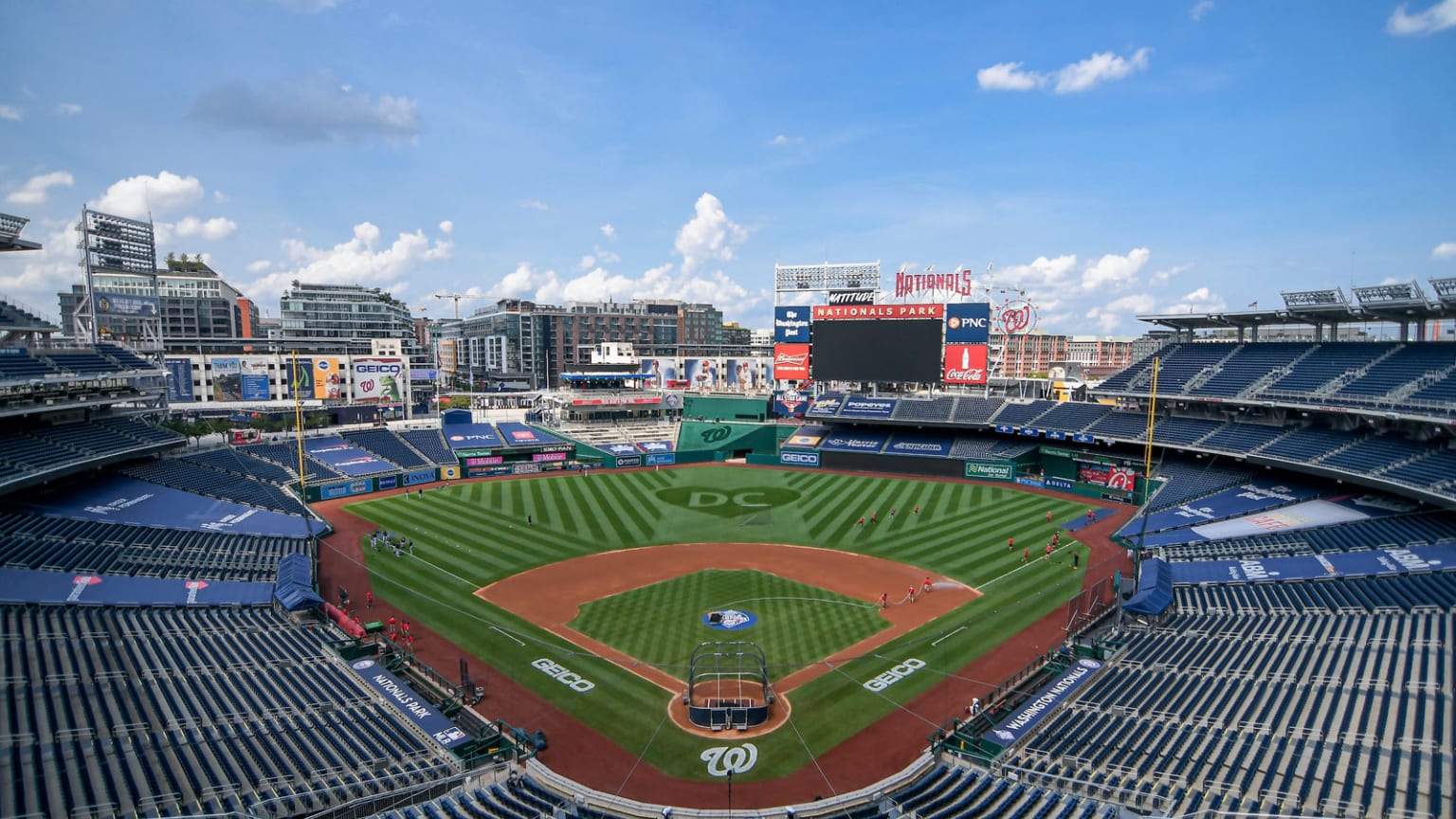 Informing
Hear from NAB's Goverment Relations team, and recieve reference material to ensure broadcasters are informed on the latest policy developments.

Connecting
The conference is a great opportunity to network with fellow broadcasters from across the country.

Inspiring
Meet with members of Congress or congressional staff from your state to shine a light on and advote for broadcaster issues.
Book Your Hotel
We are very excited to offer several hotel options for this year's State Leadership Conference. The NAB SLC special rates are available until January 27, 2023* or until the depletion of the room block, whichever comes first. For all modifications (name changes etc.) please refer to your confirmation email.
Book Your Hotel
Schedule Your Hill Visit
State Association Executives: Please take a moment to let NAB's Government Relations team know about the meetings you have scheduled for the delegation of broadcasters from your state with your members of Congress or congressional staff in the U.S. Senate or House of Representatives. Submitting your meetings is important, as a Government Relations team member may have specific information about, or additional questions for, your legislators that will be helpful to our joint advocacy efforts.
If you are not a State Association Executive, please check with your state broadcast association before scheduling meetings with a member of Congress to avoid duplication.
Schedule Your Hill Visit