FOR IMMEDIATE RELEASE
March 25, 2009
Celebrated Action Film Director Rob Cohen to Present Keynote at 2009 NAB Show
WASHINGTON, DC – Rob Cohen, director and producer of numerous blockbuster hits including "The Mummy: Tomb of the Dragon Emperor," "XXX," and "The Fast and the Furious," will be a keynote speaker at the 2009 NAB Show in Las Vegas. In a morning session on Tuesday, April 21, Cohen will look at the role of action in motion pictures, how it represents the heart of the medium, encourages technical innovation, and deserves critical recognition that matches its audience appeal.
"From 'Battleship Potemkin' to 'The Wild Bunch,' the way action is realized on the screen is what separates motion pictures from other forms of visual storytelling," said Cohen. "I'm excited to participate in the NAB Show, to share my thoughts about cinematic language and about what makes creating and watching films freeing and fun."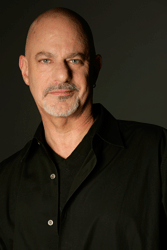 Click here for a high-resolution photo of Rob Cohen
With nearly three decades of motion picture experience, Cohen's films tell kinetic, edge-of-your seat stories inspired by history and culture. His summer chart-topper, "The Mummy: Tomb of the Dragon Emperor," was the first major studio release filmed entirely in China. The film grossed more than $400 million worldwide, opening at No. 1 in 90 percent of its territories.
"We are pleased to bring Rob and his unique industry perspective to this year's show. His accomplishments and expertise will provide our audience with an in-depth look at the imaginative and technical talent necessary to develop groundbreaking action films," said NAB Executive Vice President of Conventions and Business Operations Chris Brown.
Cohen's credits also include "The Fast and the Furious" and "XXX," which together generated a $1 billon in box office receipt, and "Dragonheart," the first major motion picture to feature a character totally rendered in computer graphics. "Dragonheart" was nominated for an Academy Award for Best Visual Effects and won a Saturn Award for Best Fantasy Film of 1996.
Cohen has also worked in television, directing "The Rat Pack," a critically acclaimed HBO television film starring Ray Liotta, Joe Mantegna and Don Cheadle. "The Rat Pack" garnered 11 Emmy Award nominations and three wins and earned Cohen a nomination from the Directors Guild of America for Outstanding Direction of a Television Film.
About the 2009 NAB Show
The NAB Show will take place April 18 - 23, 2009 in Las Vegas (exhibits open April 20). It is the world's largest electronic media show covering filmed entertainment and the development, management and delivery of content across all mediums. Complete details are available at www.nabshow.com. Online registration is now available for news media reporters interested in covering the NAB Show.
About NAB
The National Association of Broadcasters is the premier advocacy association for America's broadcasters. As the voice of more than 8,300 radio and television stations, NAB advances their interests in legislative, regulatory and public affairs. Through advocacy, education and innovation, NAB enables broadcasters to best serve their communities, strengthen their businesses and seize new opportunities in the digital age. Learn more at www.nab.org.
###