FOR IMMEDIATE RELEASE
March 19, 2009
Adobe CEO and Disney Interactive Media Group CTO Featured in NAB Show Super Session
WASHINGTON, DC – Shantanu Narayen, president and chief executive officer (CEO) of Adobe Systems Incorporated, and Bud Albers, executive vice president and chief technology officer (CTO) of Disney Interactive Media Group (DIMG), will lead a Super Session during the 2009 NAB Show. The session will be held Monday, April 20 at 10:30 a.m.
As entertainment has evolved, the opportunities for the storyteller to capture what can be imagined - and engage an audience - have grown exponentially. The session will unite technology and creative leaders Disney and Adobe to explore the massive digital transformation of the industry and its untapped opportunities in production, commerce and distribution. Albers and Narayen will explore both the storytelling and business impact as digital technology accelerates into all corners of content creation and delivery, from planning to production to playback.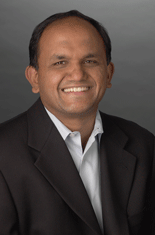 Click here for a high-resolution photo of Shantanu Narayen
As president and chief executive officer of Adobe, Narayen has worked to expand the company into new markets and extend its global reach. In 2005 Narayen co-led the $3.4 billion acquisition of Macromedia, expanding Adobe's software platform and solutions and strengthening the company's presence in key markets. Narayen has held several positions within Adobe, including serving as chief operating officer (COO), where he was responsible for the company's global operations, product research and development, marketing and corporate development. Prior to joining Adobe in 1998, Narayen co-founded Pictra, Inc., an early pioneer of digital photo sharing over the Internet.
Narayen is a frequent speaker at industry and academic events. In addition to his work at Adobe, Narayen serves on the Board of Metavante Technologies, Inc. and the Advisory Board of the Haas School of Business at the University of California.
Hailed as one of ComputerWorld's Premier 100 IT leaders in 2007, Albers has had an enormous impact on the technology industry. As CTO of DIMG, Albers is responsible for developing cutting-edge technology solutions in support of the company's new media technology needs. Prior to this position, Albers was senior vice president and CTO of MediaNet Digital, where he led numerous high-profile digital music service launches, including Microsoft Zune, MTV Urge, Yahoo Music Unlimited, Virgin Red Pass and the Samsung Media Service in Europe.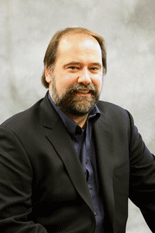 Click here for a high-resolution photo of Bud Albers
Previously, Albers served as senior vice president and CTO at Getty Images. Here, Albers assisted in the production of the company's online news and sports services and helped transform Getty's business model into what J.P. Morgan & Co. calls "one of the most successful web-based businesses around." He also served as CTO of Drugstore.com, where he was responsible for the design, development and operation of high volume retail Web sites.
About the 2009 NAB Show
The NAB Show will take place April 18 - 23, 2009 in Las Vegas (exhibits open April 20). It is the world's largest electronic media show covering filmed entertainment and the development, management and delivery of content across all mediums. Complete details are available at www.nabshow.com. Online registration is now available for news media reporters interested in covering the NAB Show.
About NAB
The National Association of Broadcasters is the premier advocacy association for America's broadcasters. As the voice of more than 8,300 radio and television stations, NAB advances their interests in legislative, regulatory and public affairs. Through advocacy, education and innovation, NAB enables broadcasters to best serve their communities, strengthen their businesses and seize new opportunities in the digital age. Learn more at www.nab.org.
###