FOR IMMEDIATE RELEASE
March 5, 2009
Disney Studios Group President Mark Zoradi to Present Keynote at 2009 NAB Show
WASHINGTON, DC – Mark Zoradi, president of Walt Disney Studios Motion Pictures Group, will present a keynote address during the 2009 NAB Show held April 18-23 in Las Vegas. Speaking during the Show's Digital Cinema Summit on Sunday, April 19, Zoradi will offer first-hand insights and news about digital 3D as well as 3D delivery across multiple platforms. The Digital Cinema Summit, "3D Cinema & Beyond: Lens to Living Room," will be held April 18-19, and is produced in partnership with the Society of Motion Picture Television Engineers (SMPTE).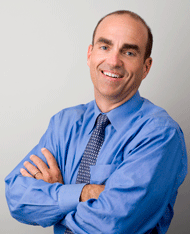 Click here for a high-resolution photo of Mark Zoradi
"The ongoing digital shift in our everyday lives continues to create new opportunities for content distributors to engage with a broader audience," said Zoradi. "During this challenging economic climate, it is crucial that entertainment companies, broadcasters and content creators operate with creative and business strategies that help to drive revenue across multiple platforms and channels. As a leading creator of digital 3D content, we are committed to exploring and utilizing new opportunities, and the NAB Show provides an excellent venue to share our perspective and learn from others."
Zoradi, an industry veteran who oversees the worldwide distribution and marketing of all Walt Disney Studios films including Walt Disney Animation Studios, Pixar Animation Studios, Walt Disney Pictures, and Touchstone Pictures, has played a pivotal role in the Studio's successful worldwide box office run in 2008, which cumulated an impressive global gross of $2.4 billion.
"We are excited to bring an industry thought leader such as Mark on board and share the Disney vision with our audience," said NAB Executive Vice President of Conventions and Business Operations Chris Brown. "In this paradigm shift, Mark's deep industry expertise will provide unique insight into the issues that currently pertain within the industry and generate innovative ideas for the future of digital entertainment."
Prior to assuming the current role in July 2006, Zoradi led the Walt Disney Studios' international distribution and marketing arm formerly known as Buena Vista International as its president for 14 years. At Buena Vista International, Zoradi made a global impact and shattered industry records by earning more than $1 billion at the international box-office for 12 consecutive years, generating $16.8 billion from 1995-2006. No other company has come close to this achievement.
Zoradi's 29-year career at Disney has spanned television, home entertainment and film businesses. His Disney stint began as marketing manager for Walt Disney Home Video during the beginning of the home entertainment boom. From there he moved into television business as marketing director for the Disney Channel before serving numerous executive roles – including as president - for Buena Vista International.
About the 2009 NAB Show
The NAB Show will take place April 18 - 23, 2009 in Las Vegas (exhibits open April 20). It is the world's largest electronic media show covering filmed entertainment and the development, management and delivery of content across all mediums. Complete details are available at www.nabshow.com. Online registration is now available for news media reporters interested in covering the NAB Show.
About NAB
The National Association of Broadcasters is the premier advocacy association for America's broadcasters. As the voice of more than 8,300 radio and television stations, NAB advances their interests in legislative, regulatory and public affairs. Through advocacy, education and innovation, NAB enables broadcasters to best serve their communities, strengthen their businesses and seize new opportunities in the digital age. Learn more at www.nab.org.
###