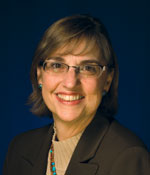 Jane Mago is assuming the position of executive vice president of Legal and Regulatory Affairs and general counsel. She replaces Marsha MacBride, who is leaving the association but will remain a strategic advisor on issues at the Federal Communications Commission (FCC) and with the new administration. Mago will be leading NAB's team of attorneys representing local broadcasters and networks before the FCC, the administration and the courts.
Mago joined NAB in 2004 after more than 26 years at the FCC, which included many high level positions such as general counsel, chief of the office of strategic planning and policy analysis, deputy chief of the Enforcement Bureau and legal advisor to three commissioners.
Mago is also a member of the New York Bar Association and has argued cases before the U.S. Court of Appeals for the D.C. Circuit, as well as the Second, Fourth, Fifth, Ninth and Eleventh Circuits. Her areas of expertise include First Amendment issues, ownership rules, political broadcasting, Equal Employment Opportunity (EEO) and licensing matters. She served as a key advisor in virtually every major media matter before the FCC since the late 1980's.
Return to The NAB Pulse Main Page