We're a month in to Phase 2 of the spectrum repack. With more than 100 stations scheduled to change frequencies between now and April 12, 2019, we can help you prepare your viewers for any TV station changes. 
If you haven't already done so, please email NABMarketing@nab.org with your exact Rescan Day and time so we can help spread the word to your viewers.

FCC Status Under the Partial Government Shutdown
Generally speaking, the FCC is shut down aside from auction-related activities, which includes the Incentive Auction Task Force's work on repacking. While certain online systems are still available, only those related to auctions are being updated.
 
Please continue to submit spectrum repack filings and applications to the FCC and plan to meet all pre-determined transition deadlines. Review this checklist of activities to ensure you are meeting FCC education requirements.  

Last week, TV Answers campaign representatives attended the CES Show in Las Vegas to give broadcast station engineers an update on our efforts to educate viewers to rescan their TVs when stations move to new frequencies. We also ensured engineers are up to date on the resources we are providing to stations to help inform their viewers. TV station engineers have provided the TV Answers team with helpful information regarding station transitions, including feedback from viewers and unforeseen issues that impacted transition timing. If your station is moving frequencies, we encourage you to share your engineers' contact information with us at NABMarketing@nab.org.
Luncheon Update for Partner Organizations with FCC Incentive Task Force
On Tuesday, February 5, the TV Answers team is holding a luncheon for our partner organizations to brief them on our efforts to prepare viewers for TV station frequency moves due to the spectrum repack. Joining us will be representatives from the Federal Communications Commission's Incentive Auction Task Force. During this meeting, we also plan to share stations' experiences during Phases 0 and 1 and ways our partner organizations can help us educate viewers. We plan to post a video of this event at TVAnswers.org/Resources soon after the meeting.
As a reminder, we have developed tools to help our partner organizations communicate stations' frequency moves to their members at TVAnswers.org/partners, including talking points, newsletter copy and social media posts. Feel free to share this link with organizations in your community that can help spread the word.
Kudos to WFLX West Palm Beach
WFLX in West Palm Beach, Fl., recently moved to a new frequency and posted a video on their website to help make this transition easier for their viewers. The video outlined the steps viewers must take to rescan their TVs. Kudos to WFLX!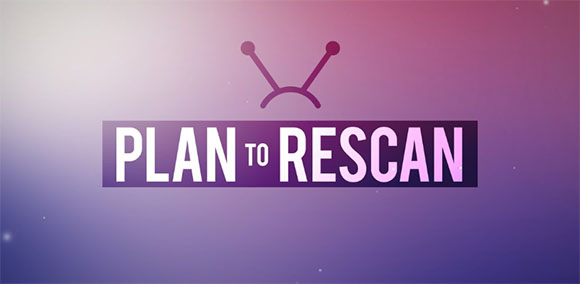 If your station is inspired to create similar informative instructions for your viewers, don't forget to access the messaging tools available for stations at TVAnswers.org/tools.

Resources and Tools for Stations
There are numerous resources for stations to help communicate your frequency change and rescan information to your viewers. 

TVAnswers.org/tools provides on-air and digital tools, including talking points, sample scripts, suggested social media posts, social media graphics and customizable spots that instruct viewers on how to rescan their TVs or converter boxes.

As a reminder, it's important to communicate with your data and online guide listing providers to ensure your viewers continue to have access to the correct programming information. This is required by the FCC 90 days in advance of your rescan day. Learn more about this important step here.






We encourage your feedback. If you have questions or information to share with NAB or other stations, please email us at NABMarketing@nab.org.

Click here to add your contact information to stay informed, and follow us on Facebook and Twitter for the latest updates. You can also connect with us using #PlanToRescan to share what you're doing to inform your audiences about rescanning.