With only a month left in Phase 3 of the spectrum repack, there are still more than 70 stations scheduled to change frequencies between now and June 21, 2019.

We have numerous resources to help you prepare your viewers for these changes coming to local TV stations. Visit TVAnswers.org/tools for on-air and online tools, including talking points, sample scripts, automated phone messaging, suggested social media posts, social media graphics and customizable spots that instruct viewers how to rescan their TVs or converter boxes.
We can help you spread the word about your Rescan Day! Let us know the date and time you'll be moving frequencies by emailing NABMarketing@nab.org.

Antenna TV, The Comeback Kid
According to Horowitz Research, 34 percent of TV viewers in the United States are now accessing over-the-air TV content using an antenna. Antenna users are also younger than ever before (40 percent between the ages of 18-34) and supplementing their broadcast experience with streaming services like Netflix, Hulu and YouTube TV.
"Many TV viewers have long felt tied to traditional cable because of their desire to stay connected to live news and sports, along with local and national content from broadcasters," said Stephanie Wong, Horowitz's Director of Insights and Strategy in a recent blog post. "With today's stronger signals and advances in technology, along with improved design aesthetics, antennas are re-emerging as an inexpensive and practical way of accessing TV content."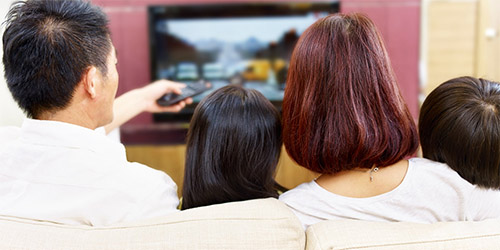 With more viewers using antennas to watch over-the-air TV, it's important to keep your viewers informed of your Rescan Date. Click here for tools to help your station communicate your frequency change.


Help Linked Stations Navigate The Move
If your station is part of a linked station set, you should have already been contacted by your FCC regional coordinator in preparation of your transition. In a linked station set, the frequency you are moving onto must be vacated by another station before you move onto it, or you need to vacate your frequency before another station can move, or both.
Between June 22 – October 18 of this year (Phases 4, 5 and 6), nearly 300 stations will change frequencies as part of linked station sets. In order to complete these transitions, stations should coordinate with each other to ensure their moves cause minimal interference and service disruption to viewers.
If your station experiences delays or is unable to meet your phase deadline as part of a linked station set, it could cause a cascading effect on other stations in your region. For this reason, we need you to communicate with NAB and the FCC immediately if concerns about your frequency move arise.
Five Steps for Success
Communicate early and often with the stations linked to your frequency move. (Learn more about linked stations in your region.)
Comply with FCC education requirements and be aware of best practices recommended by NAB by reviewing this checklist of activities.
Contact your regional coordinator at the FCC and NAB as soon as possible if you foresee any problems that could delay your transition.
If your station must operate at a reduced power level, communicate this to your viewers through social media and your website. (Remember, viewers may no longer be able to get your signal, so on-air communication must be supplemented.)
Inform us of your rescan day at NABMarketing@nab.org so we can help you communicate with your viewers.
We are committed to helping your station during the spectrum repacking process. Please do not hesitate to contact us with any questions at NABMarketing@nab.org.
Important Reminder: Don't Forget to Contact Programming Guide Providers
We have received several questions from viewers asking why they could no longer receive information about their local stations in their electronic programming guides after their transitions took place. Helping these viewers look into their issues led us to discover that some stations are forgetting to alert their programming guide providers when they move to new frequencies. As a reminder, it's important that stations remember this important step to ensure your viewers continue to have access to the correct programming information.

Please forward this newsletter to your program directors and make them aware of this.

Read our interview with Heidi Steffen, senior vice president of Sales and Marketing at TitanTV, to find out what TV stations need to communicate to their data and online guide listing providers as they prepare to move frequencies.



We encourage your feedback. If you have questions or information to share with NAB or other stations, please email us at NABMarketing@nab.org.

Click here to add your contact information to stay informed, and follow us on Facebook and Twitter for the latest updates. You can also connect with us using #PlanToRescan to share what you're doing to inform your audiences about rescanning.