Broadcast Cybersecurity: The Essentials
Overview
Have you been hacked? Do you know someone that has?
The April cyberattack on France's TV5Monde was a wakeup call. Even though broadcasters do not deliver IP-connected services directly to the public, our businesses rely heavily on Internet-based technologies for our on-air operations. Those technologies can and have been exploited.
While TV5Monde may have awakened us, it was far from the only attack to impact broadcasters. Stations in the US have been subject to hacks of their RDS and EAS systems, ransomware attacks, and malware attacks.
What can you do to protect your operations and ensure that you are able to serve your audience at times of greatest needs?
On March 23, 2016, from 2 - 3 p.m. EDT NAB will host Broadcast Cybersecurity: The Essentials. We've assembled a panel of experts that will provide you with a framework for preparing your broadcast operation regardless.
Progressing from the NIST Framework and CSRIC recommendations, our panel will focus on how to enhance your existing disaster recovery and continuity of operation plans in anticipation of cyberattack.
Our panel includes:
Larry Walke, Associate General Counsel, NAB (moderator)
Cynthia Brumfield, President and Independent Analyst, DCT Associates
Steven Carpenter, FCC
Howard Price, Director, Business Continuity, ABC Television Network
Kelly Williams, Senior Director, Engineering and Technology Policy, NAB
With Opening Remarks by Admiral David Simpson, Chief, Public Safety and Homeland Security Bureau, FCC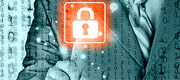 WEBCAST LOG IN
If you have already registered for the webcasts, click the button below to log in.
LOG IN TO VIEW WEBCAST
If you have not yet registered, click here to register.
TECHNICAL INFORMATION
NAB makes every effort to deliver high quality streaming video. There are some cases where the stream may not work and you will experience buffering issues. If you experience such issues, click here for technical troubleshooting tips.
It is strongly recommended that participants attempt to log in to the webcast at least 15 to 30 minutes prior to the webcast to test your connection.
For further technical assistance, please contact (202) 429-5346 or rjohnson@nab.org.