Robert Weller
Vice President, Spectrum Policy
Legal and Regulatory Affairs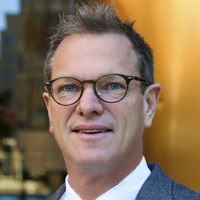 Robert Weller is vice president for Spectrum Policy at NAB, a position he assumed in July 2014. In that role, Mr. Weller is responsible for developing and implementing spectrum policy for NAB.
Prior to joining NAB, Mr. Weller served in a number of technical and management roles at the Federal Communications Commission (FCC) and as an engineering consultant to the telecommunications industry. During his 15 years at the FCC, Mr. Weller was the chief of Technical Analysis in the Office of Engineering and Technology, leading the development of mathematical models relating to electromagnetic wave propagation, frequency allotments, spectrum sharing, human exposure to radiofrequency energy and other areas. He played lead roles in the development of rules and policies pertaining spectrum sharing, such as the television white spaces and modernization of interference analysis software. Earlier in his FCC career, Mr. Weller was director of Denver District Office, where he was responsible for the agency's enforcement, engineering and public relations activities over a five state area.
As a senior consulting engineer with the firm of Hammett & Edison, San Francisco, Mr. Weller advised clients including broadcasters, wireless companies and technology start-ups on the regulated use of radio. He designed numerous broadcast, satellite and wireless facilities to technically implement the business plans of clients and provided expert assistance to local governments to draft model legislation to implement provisions of the Telecommunications Act of 1996, among other things.
Mr. Weller earned his Master's Degree in Electromagnetics from The George Washington University and his undergraduate degree in Electrical Engineering and Computer Science from the University of California at Berkeley. He is a registered professional engineer in California and Colorado.