Nicole Gustafson
Senior Vice President, Government Relations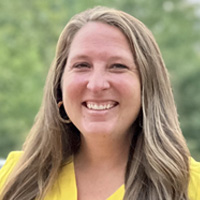 Nicole Gustafson joined the National Association of Broadcasters' Government Relations office in February 2017 as vice president and senior legislative counsel. Nicole previously spent 11 years on Capitol Hill and two at the National Football League. She now advocates for the nation's broadcasters to federal government officials.
In Congress, Nicole served as an advisor on judiciary, homeland security, intelligence and education issues. She served as coalitions director and counsel to Majority Whip Steve Scalise (LA-01); senior policy advisor and chief counsel to former Majority Leader/Minority Whip Eric Cantor (VA=07); policy director and counsel for then-Republican Conference Vice Chair Sen. John Cornyn (TX); Senate Judiciary Committee counsel to Sen. Chuck Grassley (IA); director of the Congressional Pro-Life Caucus and legislative counsel to Rep. Steve King (IA-04). Before coming to work in Congress, Nicole practiced constitutional law with Bopp, Coleson & Bostrom.
Nicole serves on the boards of the Federalist Society, Capital Area Iowa Club and the William Penn University Alumni Association. She holds degrees in American history/government and communications from William Penn University and received her J.D. from the University of Iowa College of Law. An Iowa native and proud Hawkeye, Nicole now resides in Arlington, Va.