Jerianne Timmerman
Senior Vice President, and Senior Deputy General
Counsel Legal and Regulatory Affairs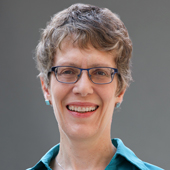 Jerianne Timmerman is senior vice president and deputy general counsel at NAB. Her work at NAB focuses on broadcast regulation, appellate litigation and First Amendment and media law issues.
Originally from Jefferson City, Mo., Jerianne attended Westminster College in Fulton, Mo., and the Institute of European Studies in London, where she also worked for a member of the British Parliament. She graduated summa cum laude from Westminster with a B.A. in history and political science. Jerianne then earned both a M.A. in political science and a J.D. at the University of Michigan, serving as note editor of the Michigan Yearbook of International Legal Studies and graduating cum laude.
Following law school, she clerked for the Honorable Boyce F. Martin, Jr. of the U.S. Court of Appeals for the Sixth Circuit in Louisville, Ky.
At the completion of her judicial clerkship, Jerianne became associated with the law firm of Patton Boggs, L.L.P, in Washington, D.C., and later joined the Mass Media Bureau of the Federal Communications Commission (FCC). As a senior attorney advisor at the FCC, her work focused on regulation of the broadcast services, the development of wireless services to compete with cable television and the conducting of spectrum auctions. Jerianne left the FCC in 1999 to join NAB, where she has developed expertise in ownership regulation, retransmission consent and administrative law matters. She is currently a member of the Maryland and District of Columbia bars, the U.S. Supreme Court bar, the Federal Communications Bar Association and the American Bar Association.