Jennifer Flemming
Vice President,
NABPAC and Advocacy Initiatives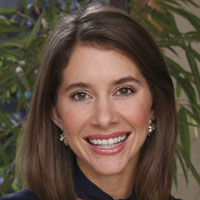 Jennifer Flemming joined NAB in 2013 and is currently vice president of NABPAC and Advocacy Initiatives. Her responsibilities include expanding the visibility and the size of the PAC to over $1.4 million annually, recruiting new members and collaborating with NAB senior leadership to develop a strategic plan for political giving. Additionally, she focuses on stakeholder engagement and community building.
Prior to joining NAB, Jennifer worked at the National Republican Senatorial Committee during the 2012 and 2010 election cycles. Preceding her time in D.C., Jennifer's professional experience included a two-year term as the marketing specialist at the Texas Commission on the Arts in Austin, Texas. In between her time in Austin and D.C., Jennifer spent a year living and working in Sydney, Australia.
A San Antonio native, Jennifer graduated with honors from the University of Texas at Austin with a Bachelor of Science degree in Public Relations and a minor in Business.