David Layer
Vice President, Advanced Engineering
Technology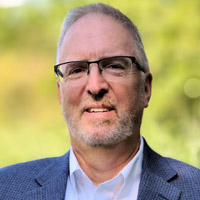 David Layer is vice president, Advanced Engineering in NAB's Technology department. David has been with NAB since 1995, focusing primarily on the radio technology and standards setting area.
David's principal responsibilities include serving as a project manager for technology projects being conducted by PILOT (NAB's innovation initiative) and as principal administrator of the NAB Radio Technology Committee, a group of technical executives from NAB member companies that advises NAB on technology development and technical regulatory matters. David is actively involved in NAB's technical conference planning and technical publication activities and has been an author and contributing author for numerous technical publications, including IEEE Spectrum magazine (a leading journal of the Electrical Engineering profession), the McGraw-Hill Yearbook of Science and Technology and the 9th, 10th and 11th editions of the NAB Engineering Handbook. David is an occasional writer for NAB's Broadcast Blog, covering timely radio and TV broadcasting-related technical topics.
Currently, David is the chairman of the RadioDNS Steering Board and is the NAB representative to the RDS Forum. He is also vice-chair of the North American Broadcasters Association (NABA) Radio Committee. David is a senior member of the IEEE and is active in the IEEE Broadcast Technology Society (BTS), where he's served multiple terms as a board member on the administrative committee, is a distinguished lecturer and has been the chair or co-chair of numerous annual IEEE Broadcast Symposia, most recently in 2017. David is an associate member of the Association of Federal Communications Consulting Engineers (AFCCE), where he is a past board member and past chair of the AFCCE Scholarship Committee.
David was the recipient of Radio World's 2015 Excellence in Engineering Award and was recognized by Radio Ink magazine in November 2010 as among the top ten best engineers in radio. In 2014 David received the Consumer Electronics Association Technology Leadership Award. The IEEE BTS awarded David the Matti Siukola Memorial Award for Best Paper at both the 2014 and 2018 IEEE Broadcast Symposia.