As Q1 ends and spring begins, it's time to share a few NABPAC donor highlights. Company solicitations, in-state fundraisers and a successful State Leadership Conference are a few of the factors helping NABPAC drive change. In the first three months of 2017, NABPAC donors have:
Supported five broadcaster-hosted fundraisers for members of Congress
Engaged through eight different member company solicitations
Read below to learn more about where your dollars are going, how companies successfully execute solicitations, where to get your new congressional handbook and meet the new hires on NAB's Government Relations team.
If we can keep this momentum going, 2017 is sure to be our best year yet!
Sincerely,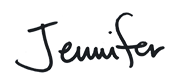 Jenn Flemming
Director, NABPAC

Where Your Dollars Go
Over 370 individuals have contributed a combined total of $465,424 to NABPAC in 2017. So what do we do with all of those dollars?
This money is thoughtfully contributed to members of Congress who either sit on committees with jurisdiction over broadcasting issues, or have a demonstrated understanding of how those issues impact your businesses. An overall budget is set at the beginning of the year, approved by the NABPAC Trustee Board and the NAB Government Relations team.Then contributions are made to these members at various points throughout the year.
Thanks to your support, NABPAC has already donated to over 70 members in the 115th Congress. The more support NABPAC has, the better we can allocate these resources.
Contribute today to help NABPAC support more pro-broadcast legislators.

In-State Fundraisers
In the last two years, NABPAC has made broadcast-specific fundraisers a major focus. Our goal is to host 16 this year, and with your help, we've already executed five. Members supported include Rep. Greg Walden (OR-02), Rep. Fred Upton (MI-06), Sen. Mitch McConnell (KY), Rep. Mike Doyle (PA-14) and Rep. Gene Green (TX-29). Contact Jenn if you are interested in hosting or supporting an event in your state. Click here to see broadcasters in action.

Companies Driving Change
Each of your organizations holds the key to making NABPAC stronger - involving and educating more employees in our advocacy efforts. A special shout-out to member companies Cordillera Communications, Emmis Communications Corp., Gray Communications, Inc., Hubbard Broadcasting, Nexstar Broadcasting Group, Inc., Raycom Media, Inc., The E.W. Scripps Company and Tribune Broadcasting Company, who have held NABPAC solicitations in 2017! Contact Jenn to learn more today.

NABPAC Perks
Member benefits like the upcoming donor reception at the NAB Show or the quarterly donor conference call are some of the many upsides to contributing to NABPAC. Click here for PAC event photos during the State Leadership Conference fundraiser and evening cocktail party. Be sure you give today and make the most of these perks!
QUICK BITES
Act now! The new 115th Congressional Handbooks are now available. Be one of the first 20 donors to give $115 or more, and we'll mail you a free copy!
Support these March NABPAC events for key members of Congress:

Mark your calendar for these upcoming PAC events! Current donors will receive an invitation via email. Donate today and attend!
Thursday, April 13, 10:30 a.m. – quarterly donor call for contributors $500 and above
Monday, April 24, 6-7:30 p.m. – NABPAC donor reception at NAB Show
NAB Government Relations Spotlight: Nicole Gustafson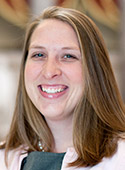 What was your previous position, and what attracted you to join the NAB team?
I was previously Vice President for Public Policy and Government Affairs at the National Football League. Prior to that, I was on the Hill in various counsel and coalitions positions, including for both House and Senate Judiciary Committees and Republican leadership in both chambers, for over a decade.
While it was tough leaving the NFL (just as it had been tough leaving Congress for that job), the team here can't be beat – in terms of talent, relationships, intelligence and camaraderie. Additionally, no one in town puts to better use the resources they have than NAB. In the end, it was a no brainer!
What would you like to see happen with the future of broadcasting?
It has been very interesting to see the ways NAB is helping the broadcast industry innovate, to maintain everything Americans love about TV and radio while keeping up with a constant shift in technological developments and viewer/listener habits. I'm so excited to play a small part in that going forward.
How has your first month on the job been going?
This first month has been everything I'd hoped for! First, in the least surprising development, the team has welcomed us with open arms. They've been wonderful in everything from showing us around the office to helping bring us up to speed on all the issues we're working on. It was also a pleasure to get to meet all the state association folks in town for the State Leadership Conference our first week, and the Radio Fly-in participants the next! I'm now envious of the NABPAC ties/scarves and can't wait to earn my first!
FOR FUN: What would you do if you won the lottery?
Well, first, I'd check with everyone in the area to be sure no one dropped it. With my luck, I'd find the rightful owner and be back on my way, just having lost $10 million! But if no one claimed it … I love to travel, and even more, I love to travel with my family. After hiring out a bunch of house projects (and maybe even buying a pied-a-terre closer to the office!), I'd start planning our regular trips to memorable destinations – in accordance with the congressional schedule, of course, because I know I'd quickly grow bored if I weren't working!

NAB Government Relations Spotlight: Grisella Martinez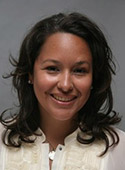 What was your previous position, and what attracted you to join the NAB team?
Policy Director, House Democratic Caucus, Rep. Xavier Becerra and Rep. Joe Crowley, U.S. House of Representatives. I was drawn to working with broadcasters based on the positive relationships I'd shared over the years with the NAB Government Relations team, as well as the California Broadcasters Association. It was obvious to me that NAB's culture valued teamwork and building strong relationships with its membership, stakeholders and Congress.
What would you like to see happen with the future of broadcasting?
Everyone has a personal relationship with broadcasting, whether they realize it or not, and no matter how the nuts and bolts change in the future, we'll always need to tell that story and remind the public why broadcasting's authenticity and reliability is a cornerstone of American communities and communication.
How has your first month on the job been going?
My second day on the job was the first day of our State Leadership Conference, which was the best baptism-by-fire I could have hoped for! Since then it's been great getting a 360-degree view of everything NAB does and where I fit in that. So far so good!
FOR FUN: What would you do if you won the lottery?
I would send my parents on an around-the-world vacation and build a second home in the West Texas desert near Marfa/Fort Davis.

NABPAC Resources: Annual Report | Prior Approval | Tell NABPAC You'll Be in DC
Contributions to NABPAC are not deductible as charitable contributions for federal income tax purposes. Contributions from corporations, foreign nationals and federal government contractors are prohibited. The maximum annual contribution is $5,000. All contributions are voluntary. The decision to participate or not participate will not benefit or disadvantage you in any way. You have the right to refuse to contribute without reprisal. Amounts listed are suggestions only. You should feel free to give more or less, or not at all. Federal law requires NABPAC to use its best efforts to collect and report the name, mailing address, occupation and employer of individuals whose contributions exceed $200 in a calendar year.