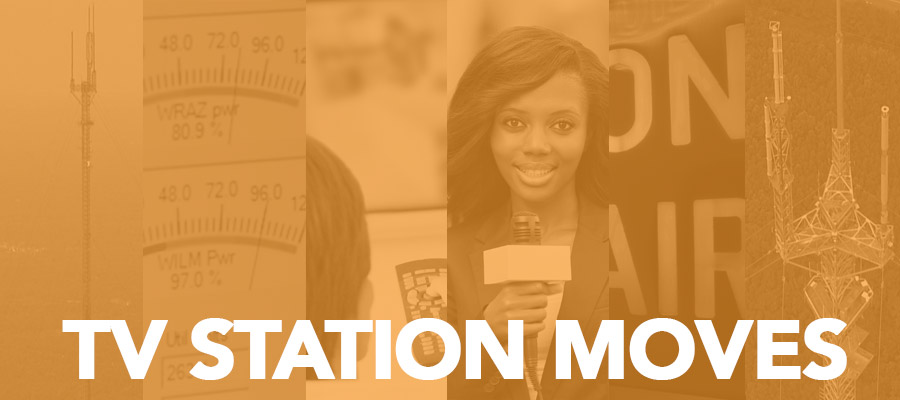 Your TV Stations May be Moving Frequencies.
Here's What You Should Know.
What is happening?
Because of government action , many local stations in your state and district may be moving to new frequencies beginning this year and continuing through 2020. This impacts your constituents who watch their local channels over the air with an antenna - more than 72 million viewers nationwide. These viewers will need to rescan their TV sets at the appropriate times to continue watching TV for free.
Why is it happening?
In 2012, Congress authorized the Federal Communications Commission (FCC) to hold an auction to reallocate broadcast airwaves for wireless broadband services. During this process, local TV stations were encouraged to relinquish their airwaves and in turn, the government sold those airwaves to wireless companies and shared a portion of the proceeds with participating TV stations.
The auction concluded and the FCC has determined nearly 1,000 remaining TV stations must move frequencies to make room for wireless carriers. Some broadcast stations that relinquished their airwaves have already gone off the air entirely.
Who is affected?

Seventy-two million Americans rely on an antenna for free, over-the-air TV and are at risk of losing access to their local channels when TV stations move frequencies. Many of these are rural, minority, lower income, senior and millennial viewers. For these viewers broadcast television remains an indispensable source of news, emergency information and entertainment.
Some radio listeners may also be impacted. Radio stations that share a tower with TV stations that are moving may need to reduce power levels for tower work to be completed.
Questions? Email
advocacy@nab.org
.
Learn how government mandated TV station frequency moves could impact more than 72 million viewers - including those in your congressional district.
Click below for infographics that explain how and why television station channels are moving frequencies.
Get tools now to educate and respond to your constituents.
Find out which channels in your congressional district are moving frequencies.
OR