Innovation in Television
Advances in technology are giving broadcasters opportunities to find better, more innovative ways to deliver the high-quality content and services that local communities expect and deserve.
NAB Labs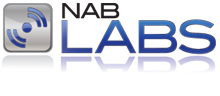 Created in 2012, NAB Labs is a program of the National Association of Broadcasters that provides a platform for innovation, a venue for forging partnerships and testing new technology, and educational events to create awareness about over-the-air radio and television technology initiatives. Click here to learn more about NAB Labs.
Advanced Television Systems Committee
The Advanced Television Systems Committee (ATSC) is an international, non-profit organization developing voluntary standards for digital television. The ATSC member organizations represent the broadcast, broadcast equipment, motion picture, consumer electronics, computer, cable, satellite and semiconductor industries. NAB is a founding member of the ATSC and represents broadcasters during the development of technical standards and recommended practices for digital television. Recent completions include the following:
---
Digital Television (DTV) Transition Consumer Awareness Campaign
One of the most critical industry efforts of the recent past was the process undertaken by broadcasters to ensure all U.S. television viewers made the switch to digital. NAB's massive $1.2 billion campaign to educate America about the transition to DTV proved highly successful as full-power television stations nationwide made a smooth transition to all-digital broadcasting on June 12, 2009.
Broadcasters nationwide are to be commended for leveraging every available resource to participate in NAB's DTV campaign of on-air, online, grassroots and marketing initiatives that drove consumer awareness and action to universal levels. National awareness of the DTV transition jumped from 38 percent in January 2007 to more than 98 percent in June 2009, and nine out of 10 U.S. households knew the transition impacted over-the-air television signals. More than 60 million converter box coupons were requested from the government and 30 million digital television sets were purchased in 2008 alone.
In coordination with the Federal Communications Commission and the Commerce Department's National Telecommunications and Information Administration, NAB worked closely with television stations, state broadcast associations and the 241-member DTV Transition Coalition and helped to ensure that no American lost access to free over-the-air television due to a lack of information.
Millions of households are now enjoying digital pictures and sound, and free high-definition broadcasts are available in every market in the country with just an antenna and an HDTV set, proving that free TV is better than ever.
Learn more about the process at www.nab.org/dtv.