Whether it's the new possibilities created by mobile digital television or advanced data services for digital radio, NAB is helping broadcasters seize opportunities in the digital age. Advances in technology are giving broadcasters opportunities to find better, more innovative ways to deliver the high-quality content and services that local communities expect and deserve.
NAB Labs
Created in 2012, NAB Labs is a program of the National Association of Broadcasters that provides a platform for innovation, a venue for forging partnerships and testing new technology, and educational events to create awareness about over-the-air radio and television technology initiatives. Click here to learn more about NAB Labs.
---
Advanced Television Systems Committee
The Advanced Television Systems Committee (ATSC) is an international, non-profit organization developing voluntary standards for digital television. The ATSC member organizations represent the broadcast, broadcast equipment, motion picture, consumer electronics, computer, cable, satellite and semiconductor industries. NAB is a founding member of the ATSC and represents broadcasters during the development of technical standards and recommended practices for digital television. Recent completions include:
ATSC Recommended Practice: Techniques for Establishing and Maintaining Audio Loudness for Digital Television (A/85). The document focuses on audio measurement, production and postproduction monitoring techniques, and methods to effectively control loudness. (4Q2009)
ATSC Mobile DTV Standard (4Q2009):

Learn more at www.atsc.org
---
Open Mobile Video Coalition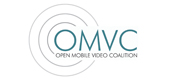 The Open Mobile Video Coalition (OMVC), an alliance of broadcasters dedicated to accelerating the development and rollout of mobile television, has recently integrated functions with the National Association of Broadcasters.
Broadcasters are excited about the possibilities of mobile TV, which is already available in 130 markets reaching half the nation. Mobile TV is your favorite local content when and where you want it – on your smartphone or tablet – so you don't have to miss the weather report, the big game or your favorite show if you're on the go!
With mobile TV, viewers can tune in to live, local news, traffic information, weather, sporting events and entertainment programs from the convenience of their car, at the beach – wherever they may be, using a variety of mobile and video devices. And because the technology uses the broadcast airwaves – not the Internet – no WiFi is needed and you won't experience buffering.
Mobile TV represents a significant new revenue stream for broadcasters as well as a new way to serve viewers. Broadcasters and manufacturers seeking mobile TV resources and OMVC materials, click here or visit TheFutureofTV.org/MobileTV to see how broadcasters are innovating to better serve viewers.
---
Digital Television (DTV) Transition Consumer Awareness Campaign
Undoubtedly the greatest television moment of 2009 was broadcasters' herculean effort to ensure all viewers made the switch to digital. NAB's massive $1.2 billion campaign to educate America about the transition to DTV proved highly successful as full-power television stations nationwide made a smooth transition to all-digital broadcasting on June 12, 2009.
Broadcasters nationwide are to be commended for leveraging every available resource to participate in NAB's DTV campaign of on-air, online, grassroots and marketing initiatives that drove consumer awareness and action to universal levels. National awareness of the DTV transition jumped from 38 percent in January 2007 to more than 98 percent in June 2009, and nine out of 10 U.S. households knew the transition impacted over-the-air television signals. More than 60 million converter box coupons were requested from the government and 30 million digital television sets were purchased in 2008 alone.
In coordination with the Federal Communications Commission and the Commerce Department's National Telecommunications and Information Administration, NAB worked closely with television stations, state broadcast associations and the 241-member DTV Transition Coalition and helped to ensure that no American lost access to free over-the-air television due to a lack of information.
Millions of households are now enjoying dramatically better pictures and sound and free high-definition broadcasts are available in every market in the country with just an antenna and an HDTV set, proving that free TV is better than ever.
Learn more about the campaign at www.nab.org/dtv.