Innovation in Television
Advances in technology are giving broadcasters opportunities to find better, more innovative ways to deliver the high-quality content and services that local communities expect and deserve.
NAB Labs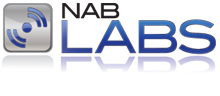 Created in 2012, NAB Labs is a program of the National Association of Broadcasters that provides a platform for innovation, a venue for forging partnerships and testing new technology, and educational events to create awareness about over-the-air radio and television technology initiatives. Click here to learn more about NAB Labs.
Advanced Television Systems Committee
The Advanced Television Systems Committee (ATSC) is an international, non-profit organization developing voluntary standards for digital television. The ATSC member organizations represent the broadcast, broadcast equipment, motion picture, consumer electronics, computer, cable, satellite and semiconductor industries. NAB is a founding member of the ATSC and represents broadcasters during the development of technical standards and recommended practices for digital television.