Technology
Advances in technology are giving local broadcasters opportunities to find better, more innovative ways to deliver the high-quality programs and services that local communities expect and deserve. The Technology department helps broadcasters stay relevant and informed in an ever-changing media landscape and supports the development of new technology.
NAB Labs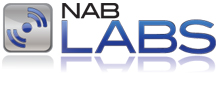 Created in 2012, NAB Labs is a program of the National Association of Broadcasters that provides a platform for innovation, a venue for forging partnerships and testing new technology, and educational events to create awareness about over-the-air radio and television technology initiatives. Click here to learn more about NAB Labs.
In the Spring of 2016, NAB Labs will evolve into PILOT, a new initiative for technology innovators, educators and advocates working to strengthen current broadcaster services and to foster new media opportunities.
Standards Setting
Advanced Television Systems Committee
The Advanced Television Systems Committee, Inc., is an international, nonprofit organization developing voluntary standards for digital television. The ATSC member organizations represent the broadcast, broadcast equipment, motion picture, consumer electronics, computer, cable, satellite and semiconductor industries. ATSC creates and fosters implementation of voluntary standards and recommended practices to advance terrestrial digital television broadcasting, and to facilitate interoperability with other media.
Learn More
National Radio Systems Committee
The National Radio Systems Committee (NRSC) is jointly sponsored by the National Association of Broadcasters (NAB) and the Consumer Electronics Association (CEA). Its purpose is to study and make recommendations for technical standards that relate to radio broadcasting and the reception of radio broadcast signals.
Learn More
Emergency Alert System
The Emergency Alert System (EAS) is a national public warning system that requires broadcasters, cable television systems, wireless cable systems, satellite digital audio radio service (SDARS) providers and direct broadcast satellite (DBS) service providers to provide a communications capability to the president to address the American public during a national emergency. The system also may be used by state and local authorities to deliver important emergency information such as AMBER alerts and weather information targeted to a specific area.
Learn More