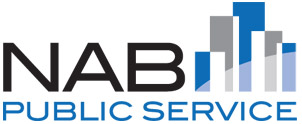 The NAB Public Service department assists local television and radio stations in serving audiences with timely, important community-oriented initiatives on topics such as health, education, safety and civic discourse. Broadcasters' unrivaled commitment to public service leads to greater support of local issues, stronger and safer neighborhoods, cleaner cities, successful charities, healthier residents and a helping hand when people need it most. NAB also works to create public awareness of the unique and important role broadcasters play in their communities.

NAB is once again inviting members of Congress, their spouses and family members to tape free, professionally produced public service announcements (PSAs) on issues of importance to communities across America. NAB will distribute the PSAs to local broadcast radio and television stations in participating members' districts or states. Click here for more information, including sample PSAs.

This monthly e-newsletter highlights broadcasters' outstanding service to communities. Issues feature stories on natural disaster coverage and relief efforts, clothing and canned food drives, public health initiatives, charitable radio and telethons and more.
Latest Edition: May 2015
|
Archive
Public Service Resources
NAB's Election 2014 guidebook contains ideas to help broadcasters increase voter registration and education, including PSA scripts and social media strategies. By integrating election issues and candidate forums into broadcast programming and online presence, stations give listeners and viewers the political knowledge they need to cast an informed vote. Click here to learn more.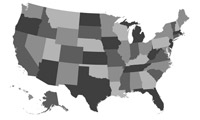 State-by-state and station by station, NAB's interactive public service map highlights how radio and television broadcasters are effectively improving the quality of life in their communities and supporting important causes with local and national significance.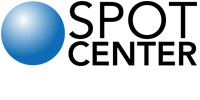 NAB's new and improved Spot Center now offers free, downloadable broadcast-quality radio and television PSAs, as well as well as live-read scripts, guidebooks and programming ideas.
When deadly tornadoes stretching 17 miles long and measuring 1.3 miles wide ripped through Moore, Okla., in May 2013, local broadcasters played the indispensable role of "first informers" during times of emergency.
In October 2012, Superstorm Sandy struck the eastern seaboard of the U.S., wreaking havoc from Florida to Maine and as far west as Michigan and Wisconsin. As Sandy approached, radio and television broadcasters took to the airwaves to warn those in the storm's path about the oncoming danger. During the storm, local broadcasters provided lifeline support as 'first informers,' relaying emergency and disaster relief information. And after the skies cleared, radio and TV stations played a critical role in the recovery and rebuilding efforts of their hometown communities.
Tornado Emergency: Saving Lives
This video highlights the role broadcasters play every day as America's 'First Informers.'