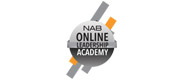 July 30, 2014 • Webcast
The NAB Online Leadership Academy is an exclusive members-only online education webcast series designed with your needs in mind. Delivering multiple content offerings, sessions are designed to help further your professional skills and share valuable knowledge from prominent experts and leaders in the broadcast industry.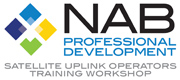 September 29 - October 2, 2014 • Washington, D.C.
This four-day course is designed to instruct about uplink operational practices, which minimize the risk of satellite transmission interference. This is an important course since the FCC rules require that a trained operator be present at all times during transmissions, either an earth station site or designated remote control point.