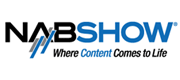 April 5 - 10, 2014 • Las Vegas, Nev.
The NAB Show® is the world's largest event covering filmed entertainment and the development, management and delivery of content across all mediums. From creation to consumption, across multiple platforms and countless nationalities, the NAB Show is the home to the solutions that transcend traditional broadcasting and embrace content delivery to new screens in new ways.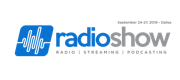 September 10 - 12, 2014 • Indianapolis, IN
The National Association of Broadcasters and the Radio Advertising Bureau have joined forces to bring an unprecedented event to the radio industry. Join us as we hear from industry leaders who are shaping radio's future and explore new technologies to drive your business forward.