Conventions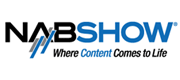 April 11 - 16, 2015 • Las Vegas, Nev.
The NAB Show® is the world's largest event covering filmed entertainment and the development, management and delivery of content across all mediums. From creation to consumption, across multiple platforms and countless nationalities, the NAB Show is the home to the solutions that transcend traditional broadcasting and embrace content delivery to new screens in new ways.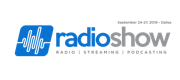 September 30 - October 2, 2015 • Atlanta, Ga.
The National Association of Broadcasters and the Radio Advertising Bureau have joined forces to bring an unprecedented event to the radio industry. Join us as we hear from industry leaders who are shaping radio's future and explore new technologies to drive your business forward.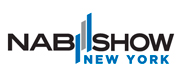 November 11-12, 2015 • New York, New York
Navigate new technology. Move your content. Engage with community. If you're in the business of content, you're in the business of change. On every front, at every step of the workflow, evolving digital, production and satellite technologies are driving the industry and impacting the way content is delivered to the world. Are you keeping pace? Make certain by investing two days at CCW, the largest and most powerful media technology-related event on the East Coast -- now produced by NAB.